Memories from 1956 – now from Brenda Goodman (nee Gadson)
I arrived in Kenya in the autumn of 1956, in time to see NCP's first production "The Love of Four Colonels"
Roy ("Benny") Goodman, who had served for nearly 10 years in the British Army, had taken a local discharge in Kenya and joined the, then, Postal Department in the East African Community as a Personnel Officer detailed to meet new arrivals from the U.K.
I was supposed to be on a plane to Uganda the day I arrived, but was able to prove I'd been confirmed for a post in the Kenyan sector – and stayed in Nairobi.
Benny's first question to me was "was I interested in Drama" and when I told him I'd acted in two plays while serving in Northern Rhodesia from 1952 – 1956, that was a good answer and I was "in"!!
Six weeks later I became engaged to Benny – and the rest is history.
I spent many hours working on set construction and painting and lighting on shows, and also took on Secretaryship for about ten years, and when Benny died in 1987, I was awarded Honorary membership of NCP.
We lost a number of expatriates after independence when the UK Government gave them an ultimatum – either return to the UK or be dismissed from the service.
Voluntary participation in shows decreased and resulted in the formation of the "the Minstrels" (no, not the 'Black and White Minstrels') in 1975, 1976 and 1978.
These were highly successful light-hearted programmes of popular songs interspersed with sketches.  Apart from shows at Nairobi, Muthaiga and other local clubs, we also travelled upcountry (with our own portable stage) – Nakuru and Nanyuki among other places.
Hard work it was, enlightened by the occasional funny episode – such as the opening of "Oklahoma".  Vic (Francis) was singing "Oh what a beautiful morning" when a security guard walked across the back of the stage – a few sniggers from the audience, but when the guard reappeared a few seconds later and crossed back, laughter and applause for Vic and well-deserved kudos.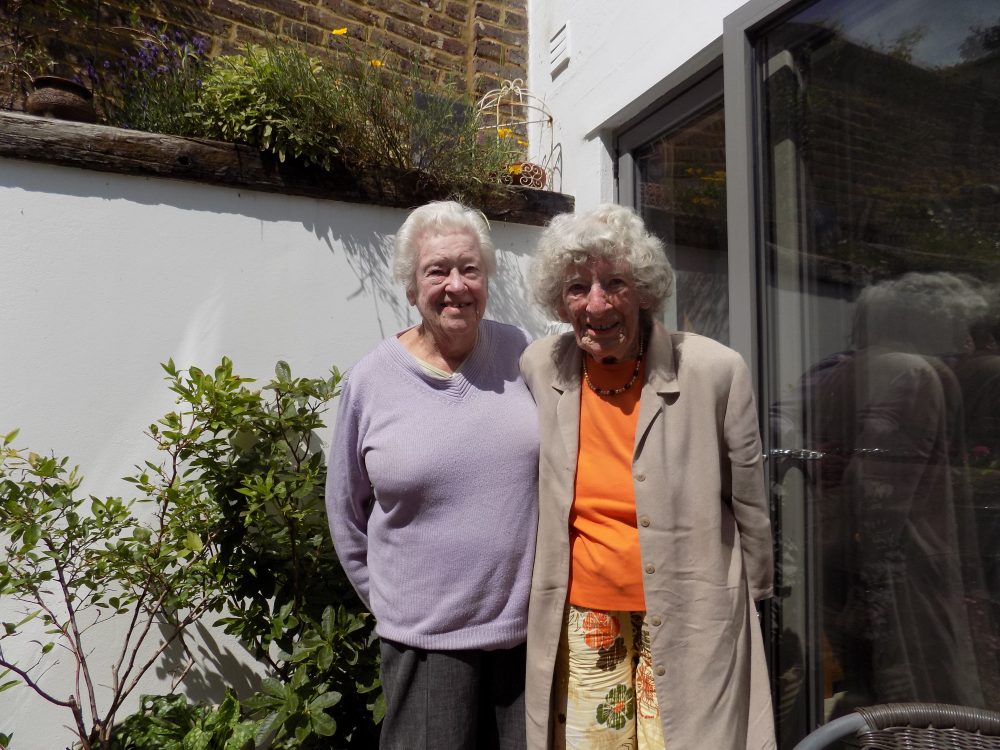 Brenda Purcell (left) and Brenda Goodman (right) pictured in 2019.